Content is everywhere and in every form – videos, tweets, blogs, forums, whitepapers. I recently read an article that said by 2020 the amount of information on the Web is expected to increase by 600% – 600! In fact, 73% of B2B marketers produce more content than they did a year ago according to a 2014 survey done by Marketing Profs and the Content Marketing Institute. Problem is, how do we break through the volume of information when everyone is in a mad race to produce more? Sadly, most content is completely invisible because it's not worth seeing.
Webinars also happen to fall in the bucket of content types. As with any other form, marketers put a lot of time and resources into the creation of a webinar. However, webinar fatigue has slowly crept in and getting yours noticed has become increasingly challenging.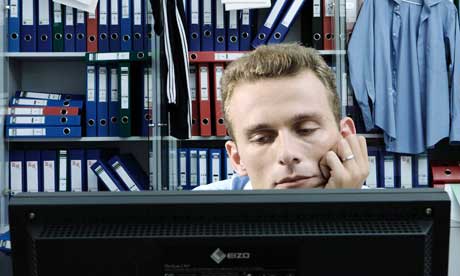 The secret of getting your content viewed by more people isn't always about producing more, but rather thinking outside of the typical template. What's digestible? What does your audience want to hear vs. what you want to talk about? Do live attendance numbers even matter as much now?
This month, we are teaming up with the content marketing experts at Scripted on April 29 @ 1:00 EST to cover some fresh approaches to the traditional webinar format and the content that you're presenting. We'll discuss:
Crafting webinar content that gets you leads vs. just views
New webinar format ideas to not only capture registrants, but attendees
How to crowdsource your next webinar topic
Webinar inception – developing mini segments within your live event to repurpose into additional content afterward
Now it's time for you to participate – reply to this post or use the hashtag #webinarwakeup on Twitter to send us your burning questions, or even tactics that you've found successful to combat webinar fatigue. We'll be using these questions submitted by the public to shape each section of our presentation. Don't forget to register for the webinar!